In December 2020, the introduction of green number plates brought a new way to identify and promote zero-emission vehicles in the UK. These distinct plates, featuring a green box on the left side, serve as a powerful tool to raise awareness and incentivise the adoption of electric cars. In this blog post, we will delve into the world of green number plates, exploring what they are and why you should consider getting one for your electric vehicle.
What are Green Number Plates?
Green number plates were introduced as part of the UK Government's "Road to Zero Emissions" initiative. These unique plates, distinguished by a green bar down the side, aim to increase public awareness of electric vehicles and encourage motorists to make the switch to zero-emission transportation.
Benefits of Green Number Plates:
Opting for green number plates can provide various benefits, especially as local authorities consider implementing new policies to support electric car drivers. Some potential advantages that drivers with green number plates may enjoy include:
Free entry to Clean Air Zones
Cheaper parking fees
Access to bus lanes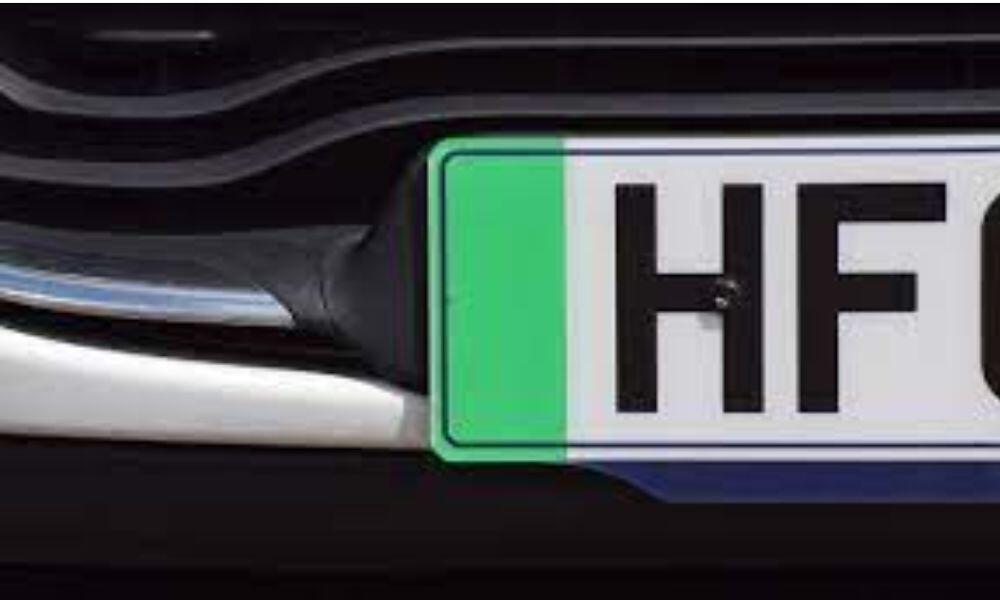 Although plans are still being finalised, keeping an eye out for updates from your local authority will ensure you stay informed about potential advantages.
No, green number plates are not compulsory. Driving an electric vehicle can still offer benefits even without these plates. For instance, Clean Air Zones employ automatic number plate recognition (ANPR) cameras that can identify electric cars, regardless of their number plate colour, and exempt them from charges.
Which Vehicles Qualify for Green Number Plates? Green number plates are exclusively available for zero-emission vehicles. This includes battery-electric (or full electric) cars, zero-emission vans, motorcycles, buses, and hydrogen fuel cell cars. Hybrids, plug-in hybrids, as well as low emission petrol or diesel vehicles, do not qualify.
Getting a Green Number Plate:
If you own a zero-emission vehicle, you can acquire a green number plate. When purchasing a new electric vehicle, the dealership may offer green number plates as a standard option or provide the choice to switch from traditional plates. In case they do not, you can request them to provide a green plate.
Moreover, green number plates can be retrofitted to existing zero-emissions vehicles. Similar to changing standard plates, you can buy a green plate from a registered supplier and arrange for the swap. Ensure you choose a registered number plate supplier from the government's website to avoid scams.
When changing your number plates, be prepared to provide proof of ID, ownership of the vehicle (using the V5C document), and ensure the 'ZEV' (zero emissions vehicle) box is checked on the V5C document. If you lease or finance your car, confirm with the lender if plate changes are permissible. Remember to update your insurance policy and other relevant documents accordingly. Plate suppliers often offer a fitting service, although you can also secure the plates yourself.